Putting our dream on hold all this time
Our selling journey has been a stressful one. We wanted to sell our current home and purchase a bigger home as we were expecting our fourth child and our kids needed more space as they grew up. But what started as a happy idea became a stressor. We soon realised that it would take longer than expected; our dream couldn't happen until we sold our existing home.
We tried freelance agents for over a year, one after another-famous ones and not so famous ones-putting our dream on hold all that while. It was emotionally draining. We felt like nobody wanted to buy our house and, considering there weren't many transactions in our area, thought there was no demand for our unit. Over time, we were swallowed by disappointment.
Things didn't get better for a while; adding to the lack of viewings and offers came COVID-19 and the Circuit Breaker in Singapore. At that stage, we'd tried to sell our house for 14 months and knew we were doomed.
It was literally tears of joy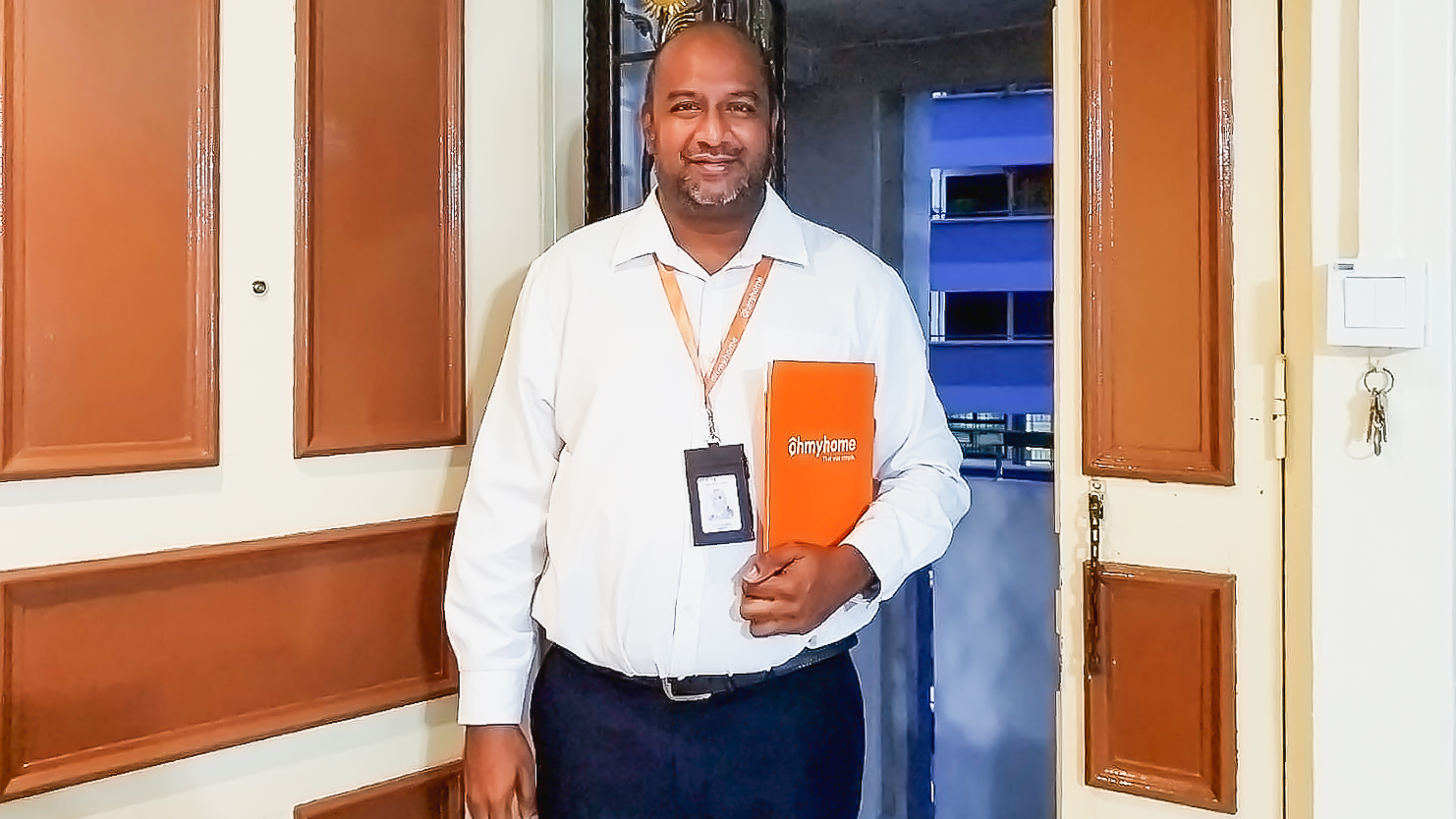 We got to know Jason, one of Ohmyhome's Super Agents, through one of their team members. To be honest, we were already on the verge of giving up the idea of selling our home when we met him. But Jason and the whole Ohmyhome team were helpful, knowledgeable of current prices, and confident of getting us a buyer within their three-month exclusivity period. You can only imagine how refreshing it was for us.
Still, our doubts lingered. Was it too good to be true?
Finally, after over a year of waiting, we received an offer that met our requirements. We were over the moon! After meeting Jason and the Ohmyhome team, we were able to sell our unit- within six weeks! We could finally begin the process of looking for our next family home.
"When we received the offer we wanted, we were over the moon, our home was finally sold in just 6 weeks! We can finally begin the process of looking for our next family home."
Smooth and seamless process to sell your home
Ohmyhome's technology has benefited a lot of homeowners in selling their homes, just like me. Be it their online virtual viewing during the Circuit Breaker, their digital tools that helped us sign documents online, or finding the right buyers.
When Jason showed me the Ohmyhome app, I was amazed! He showed me how it allowed buyers to connect and contact Ohmyhome Super Agents (or homeowners) directly, and how they can connect with sellers in real time through the ShoutOut function. Even Ohmyhome agents can connect with the buyers and refer their property listings to them, if it matches their requirements. I was amazed at all of that, especially with the revelation that Ohmyhome aggregate over 175,000 property transactors monthly.
Today many freelance agents are advertising on social media with limited budgets to get buyers, and here is a company that has invested so much in technology to attract buyers, who are happy to view homes that meet their requirements and buy it when they love it, which is precisely what I experienced.
We also looked for our next home with Jason, because we trusted in his abilities so much. It was a smooth and seamless process- the way home buying should be.
We are now proud owners of our dream home where we plan on building beautiful, new memories of our growing family. We are so thankful to have crossed paths with Ohmyhome.
Thank you Ohmyhome and thank you Jason for making our dream come true!
---
Contributed By: Faizel Farrok and Salena
The couple sold their HDB flat and bought a new home with an Ohmyhome Super Agent within just six weeks, after trying (and failing) with other freelance agents for over a year.