You might have settled comfortably into your first HDB flat through the 5-year Minimum Occupation Period (MOP). Now, you are thinking about the next step of purchasing a new BTO flat or a resale flat.
But not so fast! As a second-timer HDB homebuyer, here are a few things to keep in mind as you dive back into the public housing pool.
What should second-time HDB home buyers know before buying a second property?
1. The Minimum Occupation Period (MOP)
HDB owners should fulfill their current flat's MOP in order to qualify for a second property. This means dedicating a whole five years to stay in the flat, before you can buy a new BTO or resale flat.
This brings up the question: are you willing to commit yourself to yet another 5-year MOP? In the event of any unforeseen circumstances, such as the inability to afford the monthly payments, or a breakdown in your family structure following a life event, this could all affect your eligibility to own your flat. Think carefully!
2. The amount of loans allowed for your second flat
The ownership of a second flat will impact your loan eligibility for your new purchase. Two factors will affect your loan eligibility for a second property, namely the total debt servicing ratio (TDSR) and the loan-to-value (LTV) ratio. Introduced to control the amount of loan allowed, as well as lessen the inability for borrowers to pay their monthly obligations, the TDSR dictates that the monthly mortgage repayment installment should not surpass 30% of a borrower's gross monthly income, particularly for HDB or bank loans used to buy HDB flats.
Under existing TDSR regulations, you can only use a maximum of 60% – 70% of monthly earnings to pay off any loan obligations such as home loans.
In addition, the new cooling-off regulations dictate that LTV limits will be implemented for all housing loans offered by financial institutions. What's more, your LTV ratio will decline to 50% for loan tenures up to 30 years in purchasing a second property. But it dips even lower to 30% for loan tenures going beyond 30 years, as well as for those aged 65 years old.
3. The minimum cash down payment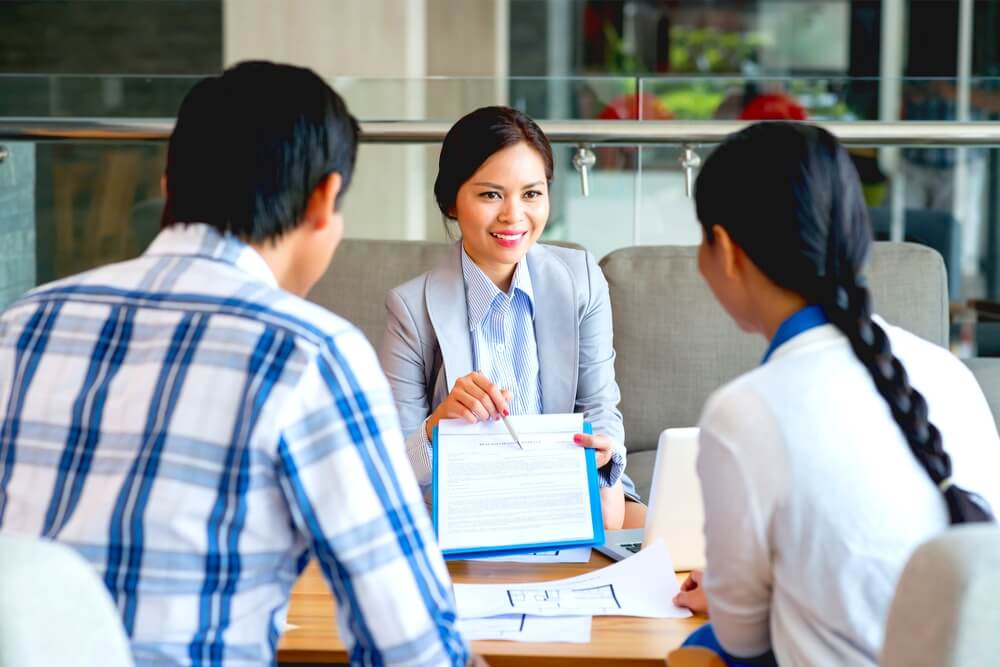 Taking into account the property's valuation limit, you will need to cover up to 25% of your second flat's down payment in cash, compared to a mere 5% if you use a bank loan for your first property. With a lower LTV, not everyone can afford to fork out hoards of cash of at least 25% of the purchase price as down payment!
4. The amount you pay for the Additional Buyer's Stamp Duty (ABSD)
Depending on the buyer profile and number of properties owned, the ABSD rates will differ. Singaporeans will need to pay a 7% ABSD on the purchase price or the market value (whichever is the higher amount) on the second residential property, aside from a lower LTV and higher cash down payment. This will increase to 10% for the third and subsequent residential property.
5. The eligibility of using your CPF
If you have already used your CPF for your first property, you could still use it for the second one under certain conditions. For instance, only after setting aside the current Basic Retirement Scheme (BRS), second-timers can then use the excess CPF Ordinary Account Savings for your second property.
As your LTV dips to 50% for your second property, this means about half of the other 50% down payment should be in cash. Subsequently, you can choose to pay the remaining 25% down payment in either CPF monies or cash.
6. The length of time it could take to sell off your flat
Granted if you have purchased a new flat before selling the existing one, you will generally have up to six months to sell off your current flat. As required under HDB rules, you are legally not allowed to own two HDB flats at once, and must sell the old flat within six months of getting your keys. Failing to do so may result in HDB enforcing their legal rights to pressure you to give up your brand new property.
You could appeal to HDB for a time extension of up to 12 months to sell the current flat, or delay the key-collection date. With such a huge investment at stake, opting for an extension should be a last resort, as this leaves you in a vulnerable position.
We hope the above tips can help you find a second flat you can be excited about, and prevent you from more stress and compromise during this process. Rather leave your home buying journey to an experienced agent? Our HDB Buyer Agent Service can assist you in financial planning and exploring of housing grants suitable to your needs. Call us at 6886 9009 to find out more!
Source: HDB- Planning For Your Next Flat
---
Related posts:
---
While the Information is considered to be true and correct at the date of publication, changes in circumstances after the time of publication may impact on the accuracy of the Information. The Information may change without notice and Ohmyhome is not in any way liable for the accuracy of any information printed and stored or in any way interpreted and used by a user.