One of the common questions asked by HDB flat owners who plan to rent out their property for the first time is, "Do I need to wait for 5 years before renting out my flat?"
If you wish to rent out your flat, you are required to fulfil the Minimum Occupation Period (MOP) of five years. So how do you get started?
Step by Step Guide in Renting Out Your Flat Without an Agent
Step 1: Check Your Eligibility
There are three eligibility conditions that landlords need to meet in renting out their flat.
Citizenship
Only Singapore Citizen (SC) homeowners can rent out the whole HDB flat. Singapore Permanent Resident (SPR) flat owners are not allowed to do so.
MOP
You must physically occupy the flat for five years from the date of purchase of the flat if you are the original purchaser. If there was a resale of part-share or transfer of flat ownership, the MOP is computed from the effective date of the resale of part-share/transfer of flat ownership, or the date the owner was included as an authorised occupier of the flat.
Non-Citizen Quota for Renting Out of Flat
If any tenant renting your flat is a non-Malaysian non-citizen (Singapore Permanent Resident or foreigner) like Filipinos, Indonesians or other nationalities, you will have to consider the Non-Citizen Quota.
The quota is set at 8% at the neighbourhood level and 11% at the block level, and applicable if any tenant renting the whole flat is a non-Malaysian non-citizen (Singapore Permanent Resident or foreigner).
If the quota is reached, only Singaporeans and Malaysians can rent the whole flat in that neighbourhood/ block.
You may use HDB's e-Service to check if your flat can be rented out to non-Malaysian non-citizens. The e-Service can also be accessed via the HDB Map Services. You can print out the HDB's confirmation of your eligibility to rent out the flat to show to the tenant from My HDBPage (log in with SingPass and go to My Flat > Purchased Flat – Renting Out > Renting Out of Flat).
Step 2: Check the Tenant's Eligibility
After assessing your own eligibility to rent, you will also need to consider the rental eligibility of the potential occupants of your flat as well.
Citizenship
Singapore citizens and SPR are allowed to rent your HDB flat. While non-citizens can also rent if they legally reside in Singapore, they must hold Employment Passes, S Passes, Work Permits, Student Passes, Dependant Passes, or Long-Term Social Visit Passes.
Work Permit holders from the construction, manufacturing, marine, and process sectors must be Malaysians.
You can check online if your tenant's documents are valid:
Tenancy Duration
The law prevents public housing rentals that are under six months. Hence, you must ensure that passes of your non-citizen tenants must have a validity period of at least 6 months at the date of your application. HDB will reject the application if it's shorter.
Short-term rentals like Airbnb-style is illegal in Singapore. Hence, tourists are not allowed as tenants of HDB flats.
Property Ownership Status
Tenants must not be tenants of public rental HDB flats or owners of other HDB flats unless they are:
Divorced/ legally separated. In this case, only one party can rent an HDB flat from other flat owner
Owners who are eligible to rent out their whole flat. However, they must rent out their own flat within a month after they have rented an HDB flat from other flat owner
Tenants must not be owners of Executive Condominium units where the 5-year MOP has not been met.
Step 3: Check Your HDB Flat Occupancy Cap
You might ask whether you can accept as many tenants as possible, the simple answer is no.
To prevent overcrowding, the number of tenants allowed in each HDB flat is limited by flat type. The occupancy cap for 4-room and larger HDB flats being rented out are six persons, the cap for 3-room is six persons and for smaller flats is four persons.
Make sure that you adhere to the occupancy cap to avoid any infringement. These rules seek to minimise disamenities caused by overcrowding and to maintain a conducive living environment.
Step 4: Find out the Home Rental Price
HDB provides the median rent of flats in various locations with rental approvals. This is a good resource to find out how you should price your property for rent.
For example, if you are renting out a 3-room flat in Toa Payoh, as of 3rd quarter 2019, the median rent amount indicated in HDB is at $1,800. A flat near Toa Payoh Central may cost slightly higher than a flat near Braddell MRT.
The median rent serves as a guide before listing your property. It will also give you an advantage when tenants search for a property around the area. If your rental price is so much higher than the market, tenants may eliminate your listing automatically. You would lose viewing opportunities.
Use HDB's Market Rental Rates service or the HDB Map Services to find out how much whole flats were rented out for in the past year by town and street.
Step 5: Take Beautiful Photos of Your Home
Having quality images of your rental home clearly holds the key in attracting the right tenants to your property listing and impressing them off the bat. Do you know that 90% of the information transmitted to the human brain is visual?
With our brain processing images 60,000 times faster than text, approximately two in five people respond positively when visuals are included. Hence, listings with bad pictures, or worse yet, no pictures at all, can cause potential tenants to overlook your home altogether.
Here are some key points when taking a photo of your property for rent:
Shoot with natural light, it's best done before 4 pm so that the sun isn't too low.
Turn on all the lights
Use horizontal orientation
Choose what to include and what to exclude from your photos
Kneel down when taking photographs
Avoid taking too much of the ceilings or floorings
Keep just sufficient furniture in each area
Clear out those personal photographs and family heirlooms
Take photos from the doorway
Feature each room's selling point
Leave your kitchen almost empty and add a pop of colour
Put toilet lids down and hide all toiletries
Crop to eliminate distractions
Use free beginner-friendly photo enhancement tools
Learn more about the photography tips for an outstanding HDB listing. If you are planning for a home makeover before listing your property, you don't need to spend thousands on home renovation. A fresh coat of paint does wonders for a photogenic home!
Step 6: List your Property in 3 minutes
Now, with a rental price within the market range and beautiful photos, you are ready to list your home!
Renting out your property without an agent means you do not have access to online platforms with advertising packages solely for property agents. Ohmyhome connects you directly with home searchers, you may use the website to list your property or download Ohmyhome from the Play Store or App Store.
Post your listing in 5 simple steps:
Create an account using either your Facebook, Gmail or mobile number
Choose your journey, select I am a 'Landlord'
Tap 'My Properties > Choose Home Rental
Enter your Postal Code > Choose the address of your property> select property type and other details
Upload beautiful photos of your home rental and 'Post'
You're all set! You just made your listing visible to thousands of tenants searching for their next home away from home!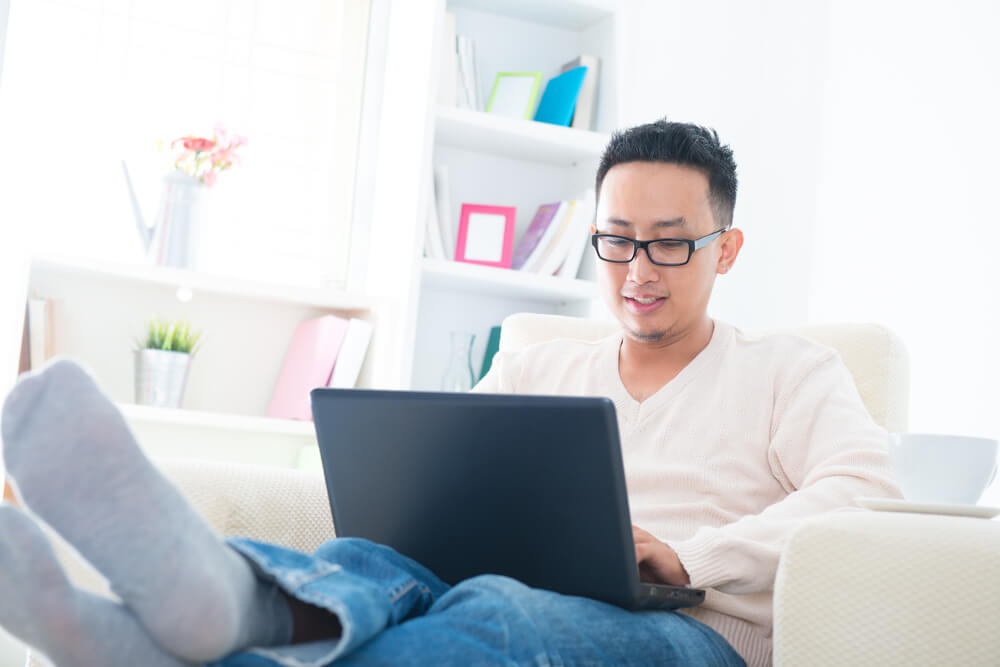 Step 7: Suggest Your Listing to ShoutOut in 3 Steps
Forget about the traditional advertising space where homeowners would have to wait for home searchers to reach out to them. With Ohmyhome's ShoutOut feature, you can suggest your listing to tenants who are actively searching for their next home.
Use ShoutOut in 3 simple steps:
Using Ohmyhome App> Tap "More" at the bottom options > View ShoutOuts
Filter > Tenant, Room Type, Location, Min. Rental price budget and location that matches your property >View ShoutOuts
Suggest your listing instantly to the matches found!
Step 8: Create an Open House
Say goodbye to the old style of home viewings. Save time and energy by scheduling an open house in attracting the most tenants.
What's in it for you? You only need to prepare and organise your home once. With the open house function, you don't need to arrange a separate home viewing by setting a day when potential tenants can view your house to their heart's pleasure!
How to use Open House:
Open Ohmyhome app
Go to your listings
Schedule open house in seconds!
Once your Open House has been scheduled, it's time to stage a flawless open house! Tenants will show up at your property on that day, it is the most opportune time to show off your home and entice potential tenants to make an offer. Unleash your home's true potential!
Step 9: Accept an LOI
Before sealing an agreement, you need to do a verification of all the eligibility requirements in Steps 1 and 2 as well as the occupancy cap. Verify the validity of visas on ICA's website or MOM to check the validity of work passes.
A Letter of Intent (LOI) will be suitable at this stage to ensure that the tenant is serious in his intentions to rent your place. You may accept multiple LOI, as this a non-legally binding formal letter expressing the tenant's intention to rent your place. This typically expires after three days.
The LOI is an early draft of the TA which includes:
Offer price
Start and end date of the lease
Particulars of landlord and tenant/s
Number of occupants
Terms that the tenant wants to include in TA such as requests for new beds, fridge or other furniture
Should you choose them to be your tenants, you need to negotiate with them regarding their requests, on what you can and cannot provide.
The LOI may be given together with a good faith deposit which is equivalent to one month's rent for a one-year lease or two months rent for a two-year lease. You may convert this into a security deposit should you and your tenant sign the tenancy agreement (TA).
What if you reject the LOI? You must return the good faith deposit to the tenant.
Step 10: Apply for HDB Approval
You must obtain HDB's approval before you can rent out your flat. The LOI contains the details that you need. An administrative fee of $20 applies for each application.
Submit your application through:
My HDBPage
[email protected]
After you have registered your tenant, you must inform HDB of any subsequent changes of any tenants' particulars or when any of your tenants move out of the flat within seven days of the occurrence. If the lease has expired on 1 December, you should inform HDB not later than 8 December.
For inclusion of new proposed tenants, you must obtain HDB's approval before your new tenants may move into the flat. Confirm your eligibility for renting out your flat. You may print the confirmation letter from My HDBPage > My Flat > Purchased Flat > Renting Out > Renting Out of Whole Flat.
After you have registered your tenants to HDB, enquire on the authorised tenants of your flat. This allows you to print HDB's confirmation letter showing the names of tenants registered. This assures your tenants that they have been registered and they can legally stay in your property.
Step 11: Issue the Tenancy Agreement
After several viewings and negotiations, now you have secured your tenant!
Don't forget to include the problem-free period in the TA, it is typically one month from the first day of the tenancy. You can't hold your tenant responsible for any defects of any item, furniture and/or fittings in the property during this period.
The TA aims to safeguard parties against the repercussions that come along with early termination of the tenancy by the other. It becomes legally binding, especially in the event of a tenancy dispute.
Don't know how to create a rental contract? Fret not! CEA provides an agreement template for the rental of HDB flats. All you have to do is download. Voila! Print and get the TA signed!
Step 12: Prepare for the Handover
You have come a long way! Before the most awaited day of concluding your rental transaction, inspect your property and prepare an inventory list. Ensure that everything is working well because you will need to do handyman works to any defects identified during the problem-free period.
Inform the tenant of the specific day of the handover. Go through the items in the list, one by one with the tenant. Both of you will sign the inventory list. Each party will need to keep a copy of the list.
Inventory list may seem like just another piece of paper, yet this serves as conclusive evidence of the condition of furniture and fixtures in the flat during the handover of the unit. Pass the keys to your tenant and collect the first-month rental fee.
You are all set to lease out your property!
Well done in completing your home rental journey without an agent!
In summary, here are the 12 steps you have just completed:
Check Your Eligibility
Check the Tenant's Eligibility
Check Your HDB Flat Occupancy Cap
Find out the Home Rental Price
Take Beautiful Photos of Your Home
List your Property in 3 minutes
Suggest Your Listing to ShoutOut in 3 Steps
Create an Open House
Accept an LOI
Apply for HDB Approval
Issue the Tenancy Agreement
Prepare for the Handover
If you have any enquiry in renting out your property, you may reach us at 6886 9009.
If you need help in doing the paperwork from HDB application, Tenancy Agreement, Inspection, Inventory List to handover, we provide Landlord Documentation Service at a fixed fee of $588. No hidden or upfront fees.
Sources: HDB, CEA, CEA Checklist